$14.8 MILLION settlement (with a total payout of over $43 Million) to a uniformed police officer who was injured while driving an ATV on patrol at the beach.

$22 MILLION lifetime payout settlement for a young girl burned at her parents' apartment while being bathed when water turned scalding hot due to defective hot water system

$12.5 MILLION settlement in a disability case against Met Life for a corporate executive who was denied disability benefits

$4.7 MILLION settlement for an elderly Pastor injured through medical malpractice

Experienced New York attorneys,  New York Personal Injury Lawyer, Attorney, NY Personal Injury Lawyer, Accident lawyer, New York medical malpractice lawyer, New York City lawyer, Medical Malpractice (med mal), wrongful death, accidental death, fatal accident, acident, Daniel P. Buttafuoco & Associates, 1800NowHurt.com, ButtafuocoandAssociates.com, nywrongfuldeathlawyer.com, accidentaldeathlawfirm.com, Buttafuco, Butafuoco, Butafooco, Butterfuco, Buttafuocco, Budafooco, Buttafooco, Buttafuco, Butafuco, Buterfuco, Butfuco, Butafucco, Buttafewco, Butafewco, Buttafooco, Butafooco, best lawyers, best attorneys, top New York lawyer, top New York attorneys, voted Best of Long Island, Experienced New York wrongful death attorney, New York City, Queens, Staten Island, Suffolk county, Nassau county, Long Island, Manhattan, Brooklyn, the Bronx, Personal Injury Lawyer, Medical Malpractice, Fatal Auto Collisions, Deadly Fires and Explosions, Children's Deaths, Aviation Crashes, SUV Rollovers, Nursing Home Deaths, Fatal Drug Reactions, Big Rig Collisions, Dangerous Toys, Defective Automobiles, Lethal Medical Products, Machine Failures, Toxic Household Products, Scaffold Falls, Poisonous Chemicals

Alabama   |   Alaska   |   Arizona   |   Arkansas   |   California  |   Colorado   |   Connecticut   |   Delaware   |   Georgia   |   Hawaii   |   Idaho   |   Illinois  |  Iowa  |  Kansas   |   Kentucky  |  Louisiana   |   Maine   |   Maryland  |   Massachusetts   |   Michigan  |  Minnesota   |  Mississippi  |  Missouri  |  Montana   |   Nebraska   |   New Hampshire   |   New Mexico   |   New York   |   Nevada  |  North Carolina   |  Ohio  |  Oklahoma   |   Oregon  |  Pennsylvania   |   Rhode Island   |   South Carolina  |  South Dakota  |  Tennessee  |  Texas  |  Utah   |   Vermont   |   Virginia  |  Washington  |  Washington D.C.   |   West Virginia  |  Wisconsin  |  Wyoming

Please note that you are not considered a client until you have signed a retainer agreement and your case has been accepted by us. Prior results do not guarantee or predict a similar outcome with respect to any future matter.  Attorney Advertising

Please provide as much information as possible about your case so that we can adequately process your inquiry.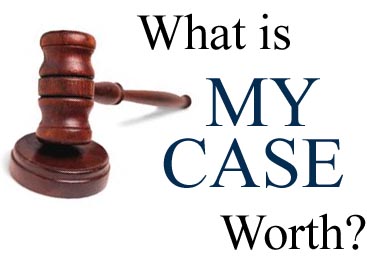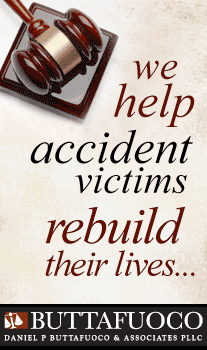 Buttafuoco and Associates,

serving all fifty states.

Call 1.800.Now.Hurt Today!

Need a Wrongful Death Lawyer?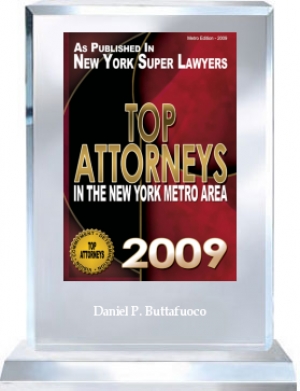 When a victim suffers through a wrongful death, the suffering does not end there. Those who are left behind trying to pick up the pieces are faced with harsh realities and tough choices. Choosing your lawyer should not be one of them. Choose a law firm known for its compassion and close client relationships. The lawyers and staff at Buttafuoco & Associates are here to provide the utmost in support and legal expertise for you and your loved ones.  You are not just a case number on our shelves.  We will cry with you and fight for you. We will help you detemine the best course of action for you.

Learn about whether you can benefit from a grief support group

                                                                            A grief support group is made of members who are all                                                                                  dealing with the death of someone they loved. The group                                                                              comes together to talk about their thoughts, feelings,                                                                                   and how they are coping with the mourning process.                                                                                    Grief support groups are normally run by a social worker,                                                                              trained grief counselor, psychiatrist, or psychologist.                                                                                    These trained professionals can help guide the group                                                                                   through the journey of grief.

The Benefits of a Grief Support Group

There are many benefits to attending a grief support group. One of the main benefits is being able to share and make a connection with other people who are experiencing the same thing you are. The members of your group will listen to you without passing judgment, and everyone can share their ideas about healing and coping with the death of their loved one.

Additional benefits can be gaining a deeper understanding of the grieving process, and feeling assured that your personal feelings and thoughts are a normal part of this process. You can also share memories of your loved one, and listen to others share how their loved one touched their lives. You will know that you are not alone in your grief, and have the ability to help others cope with their loss as well.

The Types of Support Groups Available

There are support groups for all types of grief. There are support groups for children coping with the loss of a parent, grandparent, or sibling. There are groups for parents who have suffered the tragic loss of a child, spouse, or parent.

There are also groups for survivors of suicide. Some of these groups are broken down into adult groups, children groups, teen groups, etc.

There are also groups designed for widows and widowers.

It's your choice whether you want to attend an all men or all women spousal support group, or a mixed group. While you are all sharing the same loss of a spouse, sometimes men and women grieve differently.

How to Find a Support Group Near You

If you feel you or a member of your family would benefit from attending a grief support group, but aren't sure where to find one there are several steps you can take.

First, check with your local hospital. Many times they have a list of support groups in the area that they will be happy to supply you with.

Second, you may want to check with a Hospice group in your area. Many hospice groups offer grief support groups regardless of whether your loved one used hospice services.

Many churches, and other religious and community organizations also have grief support groups. You may also want to check with the funeral home that handled your loved one's funeral arrangements. Many funeral directors will be happy to provide you with a list of support groups.

Conclusion

Attending a grief support group may feel uncomfortable at first, but it's important to take that first step. A good support group will allow you to share at your own pace, and as you feel more comfortable.

Before deciding a grief support group is not for you, try it for at least 3 sessions. If you still feel that group is not what you expected, don't give up. Try another group until you find one that you feel provides you with an environment that will help you work through the grieving process.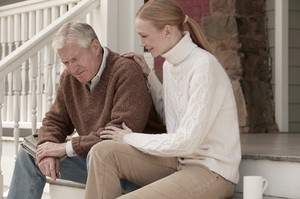 The death of a loved one is never easy. The family is often overwhelmed with grief, loss, and uncontrollable emotions. This can all take a mental and physical toll on everyone in the family. When this happens, you may want to consider a grief support group to assist you in coping with the death of your family member.