$14.8 MILLION settlement (with a total payout of over $43 Million) to a uniformed police officer who was injured while driving an ATV on patrol at the beach.

$22 MILLION lifetime payout settlement for a young girl burned at her parents' apartment while being bathed when water turned scalding hot due to defective hot water system

$12.5 MILLION settlement in a disability case against Met Life for a corporate executive who was denied disability benefits

$4.7 MILLION settlement for an elderly Pastor injured through medical malpractice

Experienced New York attorneys,  New York Personal Injury Lawyer, Attorney, NY Personal Injury Lawyer, Accident lawyer, New York medical malpractice lawyer, New York City lawyer, Medical Malpractice (med mal), wrongful death, accidental death, fatal accident, acident, Daniel P. Buttafuoco & Associates, 1800NowHurt.com, ButtafuocoandAssociates.com, nywrongfuldeathlawyer.com, accidentaldeathlawfirm.com, Buttafuco, Butafuoco, Butafooco, Butterfuco, Buttafuocco, Budafooco, Buttafooco, Buttafuco, Butafuco, Buterfuco, Butfuco, Butafucco, Buttafewco, Butafewco, Buttafooco, Butafooco, best lawyers, best attorneys, top New York lawyer, top New York attorneys, voted Best of Long Island, Experienced New York wrongful death attorney, New York City, Queens, Staten Island, Suffolk county, Nassau county, Long Island, Manhattan, Brooklyn, the Bronx, Personal Injury Lawyer, Medical Malpractice, Fatal Auto Collisions, Deadly Fires and Explosions, Children's Deaths, Aviation Crashes, SUV Rollovers, Nursing Home Deaths, Fatal Drug Reactions, Big Rig Collisions, Dangerous Toys, Defective Automobiles, Lethal Medical Products, Machine Failures, Toxic Household Products, Scaffold Falls, Poisonous Chemicals

Alabama   |   Alaska   |   Arizona   |   Arkansas   |   California  |   Colorado   |   Connecticut   |   Delaware   |   Georgia   |   Hawaii   |   Idaho   |   Illinois  |  Iowa  |  Kansas   |   Kentucky  |  Louisiana   |   Maine   |   Maryland  |   Massachusetts   |   Michigan  |  Minnesota   |  Mississippi  |  Missouri  |  Montana   |   Nebraska   |   New Hampshire   |   New Mexico   |   New York   |   Nevada  |  North Carolina   |  Ohio  |  Oklahoma   |   Oregon  |  Pennsylvania   |   Rhode Island   |   South Carolina  |  South Dakota  |  Tennessee  |  Texas  |  Utah   |   Vermont   |   Virginia  |  Washington  |  Washington D.C.   |   West Virginia  |  Wisconsin  |  Wyoming

Please note that you are not considered a client until you have signed a retainer agreement and your case has been accepted by us. Prior results do not guarantee or predict a similar outcome with respect to any future matter.  Attorney Advertising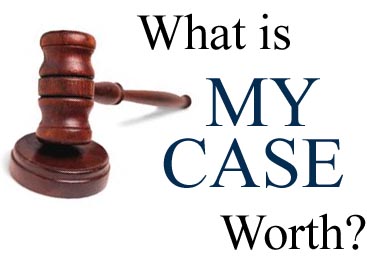 Need a Wrongful Death Lawyer?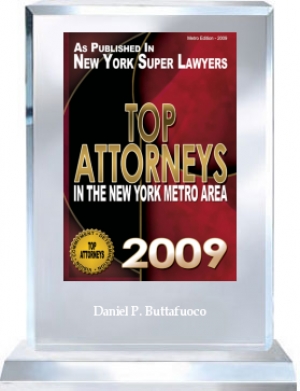 What is a Wrongful Death Lawsuit?

Generally speaking, a wrongful death is a death caused by another's negligence, recklessness, malpractice, or inaction. A pedestrian killed by a drunk driver, a woman murdered by her ex-husband, a child struck and killed by a careless teenage motorist - these are all examples of wrongful deaths. In such cases, the families of the deceased can file wrongful death personal injury lawsuits on their loved ones' behalves. These civil lawsuits, which do not bear any criminal charges, help families recover damages for pain and suffering, lost wages, mental anguish, loss of companionship, medical costs, and other expenses. If you have lost a loved one to wrongful death, you may be eligible for damages. One of our national wrongful death and personal injury lawyers may be able to help you build your case.

Is my family eligible for a Wrongful Death Lawsuit?

Immediate family members - including parents, spouses, and children, are almost always eligible to file a claim, although minors may need an adult guardian to take a wrongful death lawsuit to court. Additionally, other family members - such as stepparents, grandparents, and dependents, may also be permitted to file suit in some states.

A personal injury lawyer specializing in wrongful death can help you and your relative understand the laws in your particular state.

How to File a Wrongful Death Lawsuit?

If you believe you have a valid wrongful death claim, you should first consult an experienced wrongful death lawyer. A wrongful death attorney can help you gather evidence, understand the law, complete necessary paperwork, and build a convincing lawsuit. Hiring an attorney can also help alleviate some of the stress you may be experiencing. Call our experienced lawyers at Daniel P. Buttafuoco & Associates today at 1-800-Now-Hurt.

Possible Compensation for Wrongful Death

You may win damages from your wrongful death lawsuit to help cover the following:

    Medical and funeral costs

    Lost wages, including future earnings

    Lost benefits

    Lost inheritance

    Pain and suffering

    Mental anguish

    Loss of support or companionship

    General damages

    Punitive damages

Some states prohibit some of the preceding damages. Talk with one of our experienced personal injury Lawyers specializing in wrongful death today to discuss your specific circumstances at 1-800-Now-Hurt.

Have one of your loved ones recently suffer from a wrongful death that was as a result of the negiligence of another?   Please contact us for a free consultation with our qualified Wrongful Death attorneys for a full evaluation of your case to determine your best course of action.  

Call 1-800-Now-Hurt

When families suffer from the loss of a loved one, they often have far more questions than they do answers. The personal injury lawyers of Daniel P. Buttafuoco & Associates would like to answer some of the most commonly asked questions in an effort to assist families through this very difficult time in their lives.





Please provide as much information as possible about your case so that we can adequately process your inquiry.