$14.8 MILLION settlement (with a total payout of over $43 Million) to a uniformed police officer who was injured while driving an ATV on patrol at the beach.

$22 MILLION lifetime payout settlement for a young girl burned at her parents' apartment while being bathed when water turned scalding hot due to defective hot water system

$12.5 MILLION settlement in a disability case against Met Life for a corporate executive who was denied disability benefits

$4.7 MILLION settlement for an elderly Pastor injured through medical malpractice

Experienced New York attorneys,  New York Personal Injury Lawyer, Attorney, NY Personal Injury Lawyer, Accident lawyer, New York medical malpractice lawyer, New York City lawyer, Medical Malpractice (med mal), wrongful death, accidental death, fatal accident, acident, Daniel P. Buttafuoco & Associates, 1800NowHurt.com, ButtafuocoandAssociates.com, nywrongfuldeathlawyer.com, accidentaldeathlawfirm.com, Buttafuco, Butafuoco, Butafooco, Butterfuco, Buttafuocco, Budafooco, Buttafooco, Buttafuco, Butafuco, Buterfuco, Butfuco, Butafucco, Buttafewco, Butafewco, Buttafooco, Butafooco, best lawyers, best attorneys, top New York lawyer, top New York attorneys, voted Best of Long Island, Experienced New York wrongful death attorney, New York City, Queens, Staten Island, Suffolk county, Nassau county, Long Island, Manhattan, Brooklyn, the Bronx, Personal Injury Lawyer, Medical Malpractice, Fatal Auto Collisions, Deadly Fires and Explosions, Children's Deaths, Aviation Crashes, SUV Rollovers, Nursing Home Deaths, Fatal Drug Reactions, Big Rig Collisions, Dangerous Toys, Defective Automobiles, Lethal Medical Products, Machine Failures, Toxic Household Products, Scaffold Falls, Poisonous Chemicals

Alabama   |   Alaska   |   Arizona   |   Arkansas   |   California  |   Colorado   |   Connecticut   |   Delaware   |   Georgia   |   Hawaii   |   Idaho   |   Illinois  |  Iowa  |  Kansas   |   Kentucky  |  Louisiana   |   Maine   |   Maryland  |   Massachusetts   |   Michigan  |  Minnesota   |  Mississippi  |  Missouri  |  Montana   |   Nebraska   |   New Hampshire   |   New Mexico   |   New York   |   Nevada  |  North Carolina   |  Ohio  |  Oklahoma   |   Oregon  |  Pennsylvania   |   Rhode Island   |   South Carolina  |  South Dakota  |  Tennessee  |  Texas  |  Utah   |   Vermont   |   Virginia  |  Washington  |  Washington D.C.   |   West Virginia  |  Wisconsin  |  Wyoming

Please note that you are not considered a client until you have signed a retainer agreement and your case has been accepted by us. Prior results do not guarantee or predict a similar outcome with respect to any future matter.  Attorney Advertising

Have you had a loved one recently suffer a wrongful death that was as a result of the negiligence of another?  Please contact us for a free consultation with our qualified Wrongful Death attorneys for a full evaluation of your case to determine your best course of action.   Call 1-800-Now-Hurt

Wrongful Death Lawyer -

Fighting for Victims and their Families Since 1981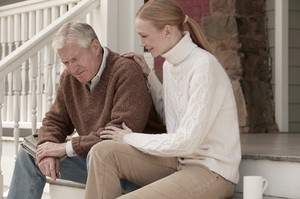 Wrongful death due to the negligence of another?

Please provide as much information as possible about your case so that we can adequately process your inquiry.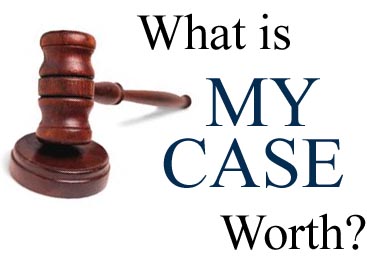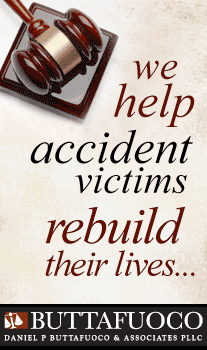 Need a Wrongful Death Lawyer?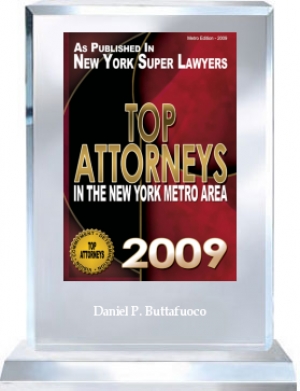 ·        Animal Bites- A Neighbor's dog bit me, requiring stitches

·        Birth Injuries - My child was born brain injured or with Erb's palsy.

·        Boat Accident – I was injured while boating.

·        Burns/Explosions – I have serious burns on my body.

·        Bus Accident – I was injured on public transportation.

·        Cerebral Palsy cases – My child has been diagnosed with Cerebral Palsy.

·        Defective Products – I was injured by a drug or an airbag (or other products).

·        Dental malpractice – A dentist caused me a serious injury.

·        Heparin

·        Hepatitis

·        Lead Poisoning – My child has a learning disability from eating paint chips.

·        Medical Malpractice – A doctor provided poor treatment. I was seriously injured.

·        Motorcycle Accident – If you have suffered injuries on or from a motorcycle.

·        School Injuries – My child was seriously hurt at school.

·        Slip/Fall Injuries – I fell and was badly hurt on a defective sidewalk, staircase, or          wet floor.

·        Train Accident – I was involved in a train accident that caused an injury.

·        Workplace Accidents

·        Workers Compensation

·        Wrongful Death – Any type of untimely death due to someone else's fault or                defective product.

For more information about our areas of practice please visit our main website at: www.1800NowHurt.com